Founded in June 2006 as the final part of Wakefield Rotary Club's Millennium Project, the Friends of Haw Park Wood aim to preserve, enhance and promote Haw Park Wood as a natural woodland for the benefit of local people and wildlife.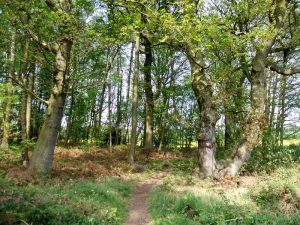 There are many ways this can be achieved, the most simple is by becoming a member. As a member you could volunteer for working parties, spread the word by distributing leaflets or giving talks, help with fund-raising activities, supply ideas, or just come coming along to meetings to have your say and vote on decisions taken.
However you choose to participate, you will be welcome. Membership is open to all and for just £7 a year you can be an active or passive supporter of this local amenity.
Complete the contact form, if you have any suggestions/questions or if you would like to join us.